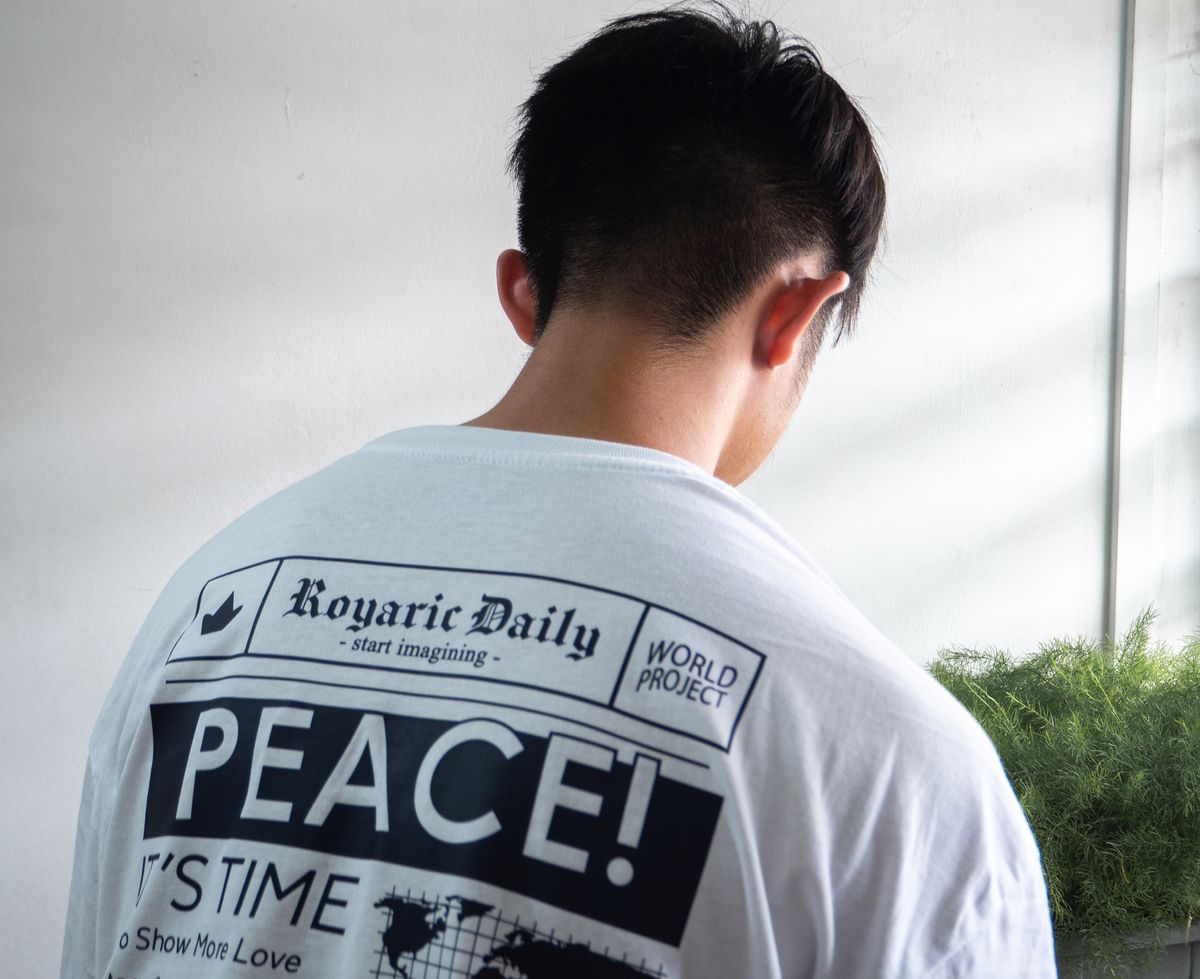 ROYARIC Kingdom had just released its new collection, Peace & Love. This collection is created to exhibit the importance of world peace and love among human beings. The world is meant to be peaceful, lovely and harmonious. Therefore, it is a one-world project that all of us are in together. Only when we are together, we can make the world better.
In this collection, three designs are being showcased which is World Project Tee, Sunflower Tee and Harmony Tee. All three designs are inspired by the concept of peace and love, and are made to symbolize different meanings and messages. World Project Tee is to illustrate that world peace is for everyone and by everyone. Whereby Sunflower Tee is to express that happiness can be created through a simple smile, and lastly, Harmony Tee is to highlight that beauty is hidden innerly in each of the human beings. It should be sought and respected where not be judged only through the surface.
White colour tee is picked for this collection and dark blue colour is chosen for the designing parts. All the tees were produced in limited quantities and as a limited edition. To make sure you don't miss out, do act fast at our website while stocks last. Also, if you like these tees and our brand, do follow us on Instagram and Facebook for the latest updates. We are bringing you more exclusive designs soon and we will never disappoint you.
START IMAGINING