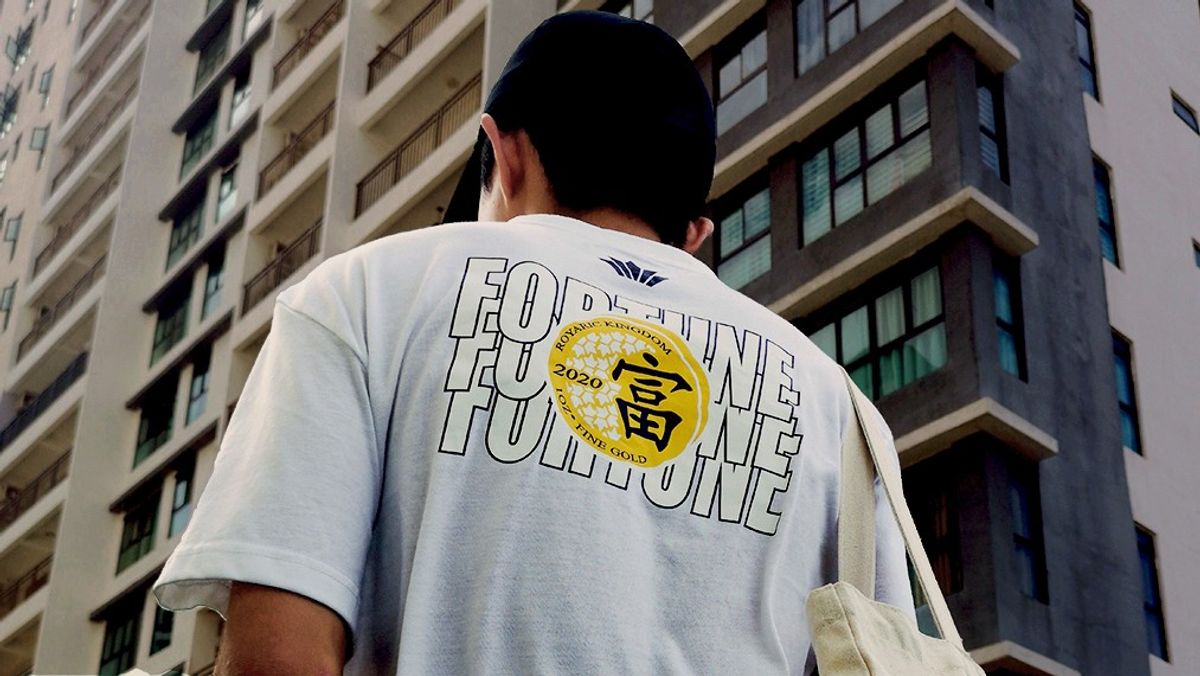 The Gold of Fortune Tee had been released in January 2020 as a head start for the year. Gold has always been the most precious metal in the world since human existed. It is associated with wealth, grandeur and prosperity. The Gold of Fortune Tee was inspired from this precious metal as to represent our stand, "Royal and Rich".
In the designing area, we created our own gold coin which we called it, "Gold of Fortune". The gold coin is designed with the word "Fortune" and in conjunction of the Chinese New Year Celebration, we used the translation of fortune which is "富" (Fu). It is also decorated with Mini Crowns at the background and wordings like "2020", "10 Oz* Fine Gold" and "ROYARIC Kingdom" as to enhance our identity and value of it.
Eventually, this tee was produced in limited quantity and as limited edition. This tee is only available in ROYARIC Sponsorship Program for organizations, clubs or individuals that are sponsored by us. This means that it is not for sale and cannot be found in our online store. However, if you like this tee and our brand, do follow us on Instagram and Facebook for the latest updates. Who knows this tee will be produced again and be available for all right? Do follow us now and let us know your thought.
START IMAGINING